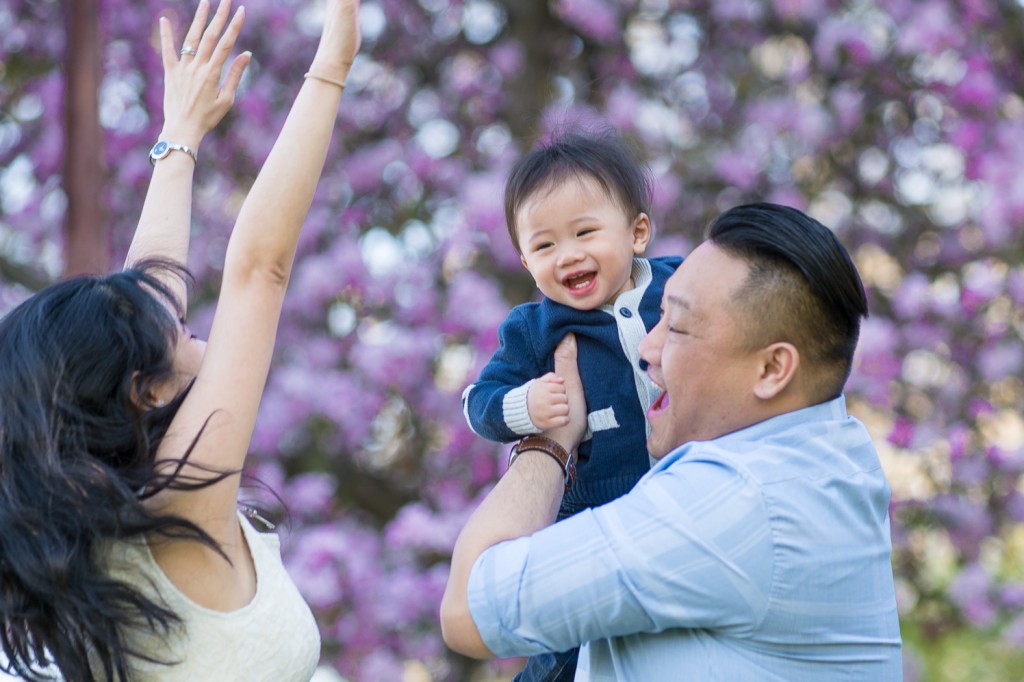 I simply loved everything about it!
First, the weather was projected to be cold but it turns out so nice with full sun and 70 degrees.  Second, it's perfect time of the year with all the flowering trees.  We drove around the neighborhood to find a shading area and found this one purple tree in front of a empty parking lot of a church.  Something so simple can be so beautiful!  Third, you have to witness how fun the Chu's family was.  Both grandparents and parents were just full of energy trying to get baby Grayson to laugh and smile.  Lastly, don't they look adorable with their coordinated colors.
I absolutely love this session.  Here is a sneakpeak!