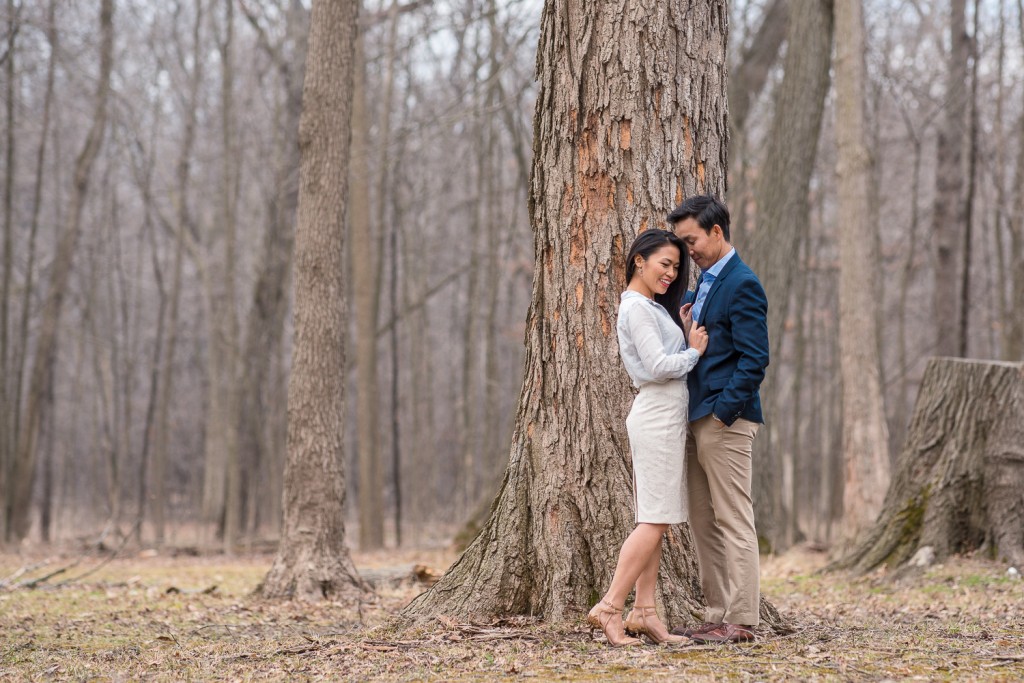 Tuan and Trina has been long time friends since college.  It is an honor to be trusted by friends, especially friends whom have seen many weddings themselves as MCs and entertainers.
Shooting with Trina and Tuan was very spontaneous.  Trinaa texted me that they want a session in the forest preserve.  So, we did the very next day!  As our connection was pre-existence, getting them comfortable in front of the camera was easy.  I typically don't ask clients to lay on the floor, but I couldn't resist telling friends my random visions.  Tuan was hesitant about dirtying the clothes, but Trina was up for anything…  It turned out to be one of my favorite pictures.
Tuan and Trina loved to read so they brought their favorite books.  Silly Tuan doesn't want anymore cheesy loving poses…so he sneaked up to Trina and I caught that cute moment.  I love creating moments that reveals my couple's personalities and interests.   Here are some of my favorites from this session.