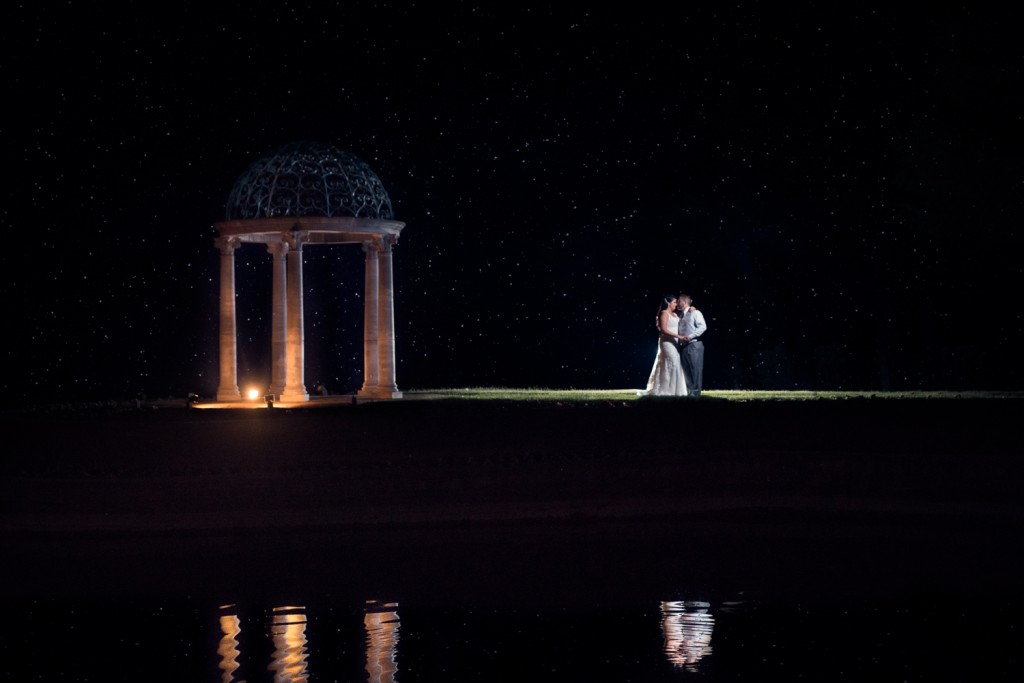 We always love country clubs and Odyssey Country Club is full of sweet touches for weddings.  Driving into the Odyssey, you would see the 30 ft wide shrubs trimmed to the name of the venue, O-D-Y-S-S-E-Y.  At the entrance of the main lobby was a beautiful fireplace, symmetrical X staircase, super long blue couch, and a table full of variety candle holders as decor.  Outside of the venue has over 7000 yards of beautiful fairways, trees and greens.  Perfectly complimenting the greenery, was a gazebo set at the peninsula where the ceremony was held.  The weather was just perfect for Tyler and Lauren's dream outdoor ceremony.
We started the day at the hotel near the Odyssey capturing some candids and portraits of the couple getting ready in their separate rooms, within steps (and a few walls) from each other.  After some fun with the guys, the Tyler got ready alone and finished the last touch with some help from his brother.  When all the groomsmen came back Tyler surprised them with some special gifts.  The ladies had their own fun.  As Lauren's girlfriends were ready with their phones to snap some before, after, and during pictures, Lauren was sure to have every moments captured.  What's more fun for us than to capture them doing just that…and more.
The perfect spot for their first meet was at the gazebo where they would exchange their vows.  Since the scenery was so beautiful, we opted to stay further away and let the couple have their moment alone.  The rest of the day went by so fast! Here is a sneak peak of their wedding day!